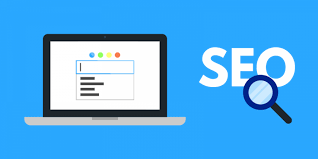 These 5 Daring SEO Tactics will get you more than just rankings
3

min read
Each year is set to bring with it a new set of rules when it comes to search engine optimisation.
None of us can afford to be complacent about SEO. Advances in technology are constantly driving customer expectations to ever-higher levels. Google's algorithm changes are keeping us all on our toes. It's never been more important to stay up to speed with the latest developments and best practices if you want to make your website a success.
With that in mind, we've put together a guide to five SEO trends that will keep your traffic flowing.
1. Schema
Schema is likely to become the key to keeping your website visible. It's a type of code that can be added to your site to define what different elements of the site mean, such as images, videos or reviews. It helps search engines understand your website better so they can highlight the relevant parts of your site in the form of rich snippets.
Schema not only makes search results more relevant for the user, it also increases your click-through rate.
2. Changes to Search Engine Results Pages (SERPs)
Google has recently been experimenting with making changes to SERPs, increasing the number of characters it allows in titles and meta descriptions on some websites. Google hasn't said if these changes are permanent, and as yet they don't apply to all websites.
If they do apply to your site, there are a few great ways to take advantage of them.
Use the extra space to expand your description.
If any of your meta descriptions are under 100 characters, increase them. This will keep your descriptions visible with the new longer allowances.
You should still use your main keyword at the beginning of your title and meta description. This will ensure that your site does not lose prominence if the changes are not permanent.
3. Mobile website speed
The majority of searches are now performed on mobile devices and Google has been rewarding sites that are optimised for mobile performance since 2015. Speed is a vital part of this, especially when you consider:
40 percent of consumers will abandon a site that takes longer than three seconds to load.
A one-second delay in page response can result in a seven percent reduction in conversions.
In order to make sure sites load faster on mobile devices, Google has introduced AMP (Accelerated Mobile Pages), which uses a stripped-down version of HTML, removing everything that it sees as unnecessary so your page will load faster. This usually means it disables comments and lead capture forms.
As AMP becomes more popular, users will get more used to fast load times, making them even more likely to click off slow pages. This is why it's vital your site loads as quickly as possible.
4. User experience
There's no doubt that speed is a major part of the user experience, but the search engines want to improve things in other areas, too.
Starting in January 2017, pages with intrusive interstitials may not rank as highly, as interstitials can disrupt the user experience by making it harder for users to access the content they want. This is especially true on mobile devices due to the smaller screens.
Sites with high bounce rates are also likely to see their rankings suffer, as it suggests the content isn't relevant or valuable to users.
Mobile app integrations and responsive design layouts are now vital to search engine optimisation, as they improve the mobile user experience.
5. Quality Content
SEO these days is much less about keywords and more about creating quality content. The sites that rank the highest will be those that consistently offer well-written, well-presented content that offers value to the reader. Keep your spelling and grammar accurate, and don't stuff it with keywords.
Video content and animated GIFs are rapidly becoming integral parts of every digital marketing strategy as user attention spans are decreasing. Interactive content, such as online quizzes, is also gaining in popularity.
The world of SEO is a constantly changing one, but getting on top of these trends will give you a head start as we move into the new year.
Download your free eBook: 30 Greatest Lead generation Tips, Tricks & Ideas
latest articles