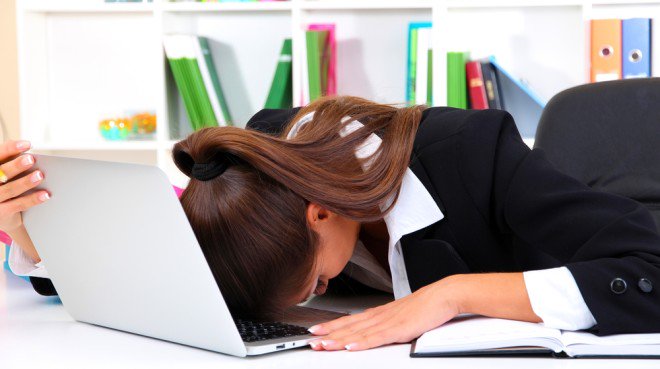 7 Common Marketing Mistakes to Avoid
3

min read
MISTAKE #1: Trying to be Everything to Everyone
You simply can't be everything to everyone. Instead, clearly define your target audience and work at being the best solution for your target customer.
Focus your marketing efforts on the the services or products that bring the most value and benefit to the specific target audience you are trying to reach.
For example, say you own a coffee shop. A bad marketing decision would be be to try to reach everyone who drinks coffee. A better marketing decision would be to target business professionals who walk past the shop on their way to work or nearby uni students.
MISTAKE #2: Using the Lowest Price as Your Only Key Differentiator
There can only be ONE product or service that is the cheapest in a market and positioning your business as the least expensive makes you vulnerable to competitors and price wars.
There are always reasons your customer will buy your product or service beyond being the lowest price, so focus on this.
When marketing your business, products or services, you should think about your key unique selling points, your differentiators compared to your competitor that go beyond price.
Focus your marketing efforts on showing them the value you bring, how your product/service is the solution to a problem they are trying to solve, and the benefits they will get from it.
MISTAKE #3: Not Having a Consistent Brand
Take a look at your website, business cards, product packaging, store sign, advertising, sales materials and social media accounts. etc etc.
Do they all have the same logo, look and feel? If the answer is no, it is time to make a change.
No matter how small your business, you want your business' brand to be consistent and cohesive. It helps you build an identity with your customers and makes your business more recognisable.
MISTAKE #4: Trying to Accomplish Everything at Once
Ever thought that you are doing so much, only to realise you are actually doing nothing really well. Although you have good intentions and awesome ideas and plans that you want to see into fruition it's impossible unless you have work teams the size of an army to achieve everything at once. The key here is to plan. Categorise projects into priorities – High, Medium, Low. Have a clear vision of your 3 months marketing plans, 6 month goals and projects you want complete before the years end. Stay focused.
Also, marketing efforts work best when each campaign or tactic has one primary goal. Identify what you are doing and exactly why you are doing it.
Increase website traffic
Increase number of leads
Increase in-store sales
Increase online sales
MISTAKE #5: Focusing on You Instead of Your Customer
Probably one of the top mistakes business owners and marketers make is thinking about themselves instead of their customers when making decisions about their marketing.
When deciding on things like where you are going to advertise, put yourself in your customers' shoes and do as much research as as you can to determine the most effective touch points you can use to reach your audience.
Same concept goes for creating your marketing message. Again, think about how your product or service benefits your customers. These are the messages to focus on in your marketing materials.
MISTAKE #6 You Don't Track Your Results
A wise person once said, it's okay to make mistakes, so long as you learn from them. So put simply, if you're not tracking, there's no way to learn from your mistakes. Heck, there's no way to even know if you made a mistake.
If you don't track, you really don't know what works. Whether it's not tracking goals on your website with Google Analytics, or not tracking conversions through your pay per click ads, or not tracking calls and foot traffic from a big sale or advertising investment, if you aren't tracking, you're throwing your money away.
Worst of all, if you don't track, then there's really no way to improve. That is truly a waste of a marketing budget.
MISTAKE 7# You Have No Marketing Plan
So, for your business to succeed you write a Business Plan, right? Well, it works much the same way for marketing.
Time and budgets are short, so there's an urge to skip as many "unnecessary" steps for marketing as possible. Planning out your marketing strategy, the specific tactics you'll use, how much they'll cost and how much time they'll take dramatically increases your chances for success.
Recent proof of this showed up in the Content Marketing Institute and Marketing Profs 2015 B2C Content Marketing Trends report. They found that marketers with a written out content marketing strategy were twice as likely to say their marketing was effective as those that had no written out strategy.
Download your free eBook: 30 Greatest Lead generation Tips, Tricks & Ideas
latest articles