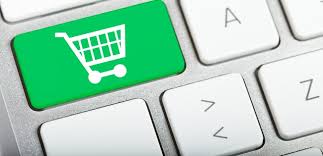 9 Essential SEO e-Commerce Strategies for Online Retailers
8

min read
It's that time of the year again. Joy is in the air, joy that looks like Christmas sales and one-of-a-kind New Year's deals!
Come the holiday season, all I want for Christmas… is everything! Hampers of chocolate, sweet treats and wine, holiday clothing, new shoes & charity gift cards. Let's be honest, who doesn't like presents?
I like to think of the inner workings of an e-commerce store like one of Santa's factories. Magical. Whether you've been naughty or nice, there's usually a little something for everyone, and it's just a click away.
But in reality, Christmas for e-commerce stores is far from magical. It is a cut-throat race to appear on the limited prime digital real-estate that really matters. A fight to stay on top of search results and make those last-minute holiday sales!
In the theme of Christmas giving – here's 8 straightforward and critical SEO strategies for marketing managers, that can help your business make sales and win new leads this holiday season!
On the first day of Christmas my true love gave to me – a mobile friendly website.
Mobile is so yesterday! Said no one ever. Mobile is here, and it's here to stay. For those brands with both a digital and physical presence, this could have big implications for your sales this holiday season.
Visualise this, thousands of potential customers seeking last minute gifts in offices, homes and roads in your vicinity.  If they can't navigate your mobile optimised website just as the Christmas rush kicks in, chances are you've lost them.
In the last year, Google reported that over half its searches happen on mobile. Essentially, mobile has overshot desktop in volumes of sales and search. The good news is that it has become fairly easy to optimise your site across all digital devices, and once you're done – you are now targeting folks who are actively shopping and ready to buy.
Something extra for your stocking: Click and Collect allows shoppers to make their purchase online and collect the item in-store. Think of the convenience this offers last minute shoppers who can now make the purchase online and collect it the same day, without the stress of late delivery dates. As far as your customers are concerned – last minute gifts might just be a Christmas miracle!
On the second day of Christmas my true love gave to me – a Google My Business profile
We all use Google maps. We use it all the time. Your customers use Google maps too, all the time. And this is why local SEO is awesome!
If you have great brick and mortar store locations, build out equally brilliant location pages online. The benefits of your Google My business profile are endless:
Google My Business helps customers find you via Google maps, with important information on walking directions, public transit, driving directions and parking.
Are you opening early or closing late on Christmas day? Your listing can show customers your special Christmas hours.
If you have special Christmas / holiday sales on your website, you can make this your landing page off your local profile to drive more online sales.
Besides, who doesn't love seeing their local listing at the top of their browser, just screaming out at the world – look at me! Look at me!
Google loves local, and so do we.
Something extra for your stocking: Don't forget to optimise 'contact us' and location pages on your website to easily integrate with your Google My Business profile. Consider embedding a Google map on these pages, to help customers find you.
 On the third day of Christmas my true love gave to me – truly awesome buyer personas!
 Christmas e-commerce is more aggressive than ever before. Every sale you miss is a sale your nearest competition might make. In this time of digital warfare and good will to all, it has never been more important to understand your customer than right now.
As digital marketers, it is all too easy to rely on data. We have keyword data, search console data, analytics data and a plethora of other data that claims to describe our audiences. But in actual fact, your audience is composed of real people with real goals and problems.
Taking a little time to know your customer and what they look like can help you develop a far more strategic marketing campaign. It brings you that much closer to catering your products to fit their needs, and ultimately make sales.
Something extra for your stocking: Buyer personas are the gift that keeps giving, for any Marketing manager. You can use them to aid your content marketing, paid search, social media and all other integrated marketing efforts.
On the fourth day of Christmas my true love gave to me – a future-proof SEO strategy.
 Are 'Christmas gifts for mum' or 'Buy a goat for Christmas' some of the strongest pages on your website? Well, these pages can help with your Christmas SEO efforts for years to come.
In the world of SEO, good things need never come to an end. Any SEO value you establish is yours to keep forever; this includes the page authority, value of back links, content and keyword relevance.
But like all good Christmas stories, this is a cautionary tale. Delete an important page on your website and you'll have to start building its SEO value again, from scratch. The same is true for all your Christmas pages.  As a rule of thumb – never delete any page on your website, you may hide a page when it is out of season, but remember to re-use and recycle when the time is right.
Something extra for your stocking: Server side 301 redirects from ranking 'out-of-stock' items to 'in stock' products transfers all SEO value from the old page to the new. This can help your new products appear on search results, encourage traffic and maybe even sales!
On the fifth day of Christmas my true love gave to me – a seasonal keyword strategy.
Easily the most important buzzword in the world of SEO – keywords are an essential element of any e-commerce campaign. Appropriate keyword targeting can make you sales and penalties for keyword stuffing can lose you just as many.
The e-tail value of online shopping around Christmas is so high, that it is essential to get your keyword selection just right. Fundamentally, optimising pages on your website for Christmas searches should start months in advance. However, if you've missed the boat this year – make up for it by thinking different! Don't overlook opportunities to capture traffic that celebrates Hanukkah or Kwanzaa, if that might work for your brand.
Every industry has peak seasons that fluctuate through the year; check to see which keywords perform best for your industry around this season. Understand the implications of search volume for these keywords and whether it benefits you to use long-tail or short-tail keyword variations.
Something extra for your stocking: Remember to creatively and effectively use your keywords within your meta data and page headings. If 'Christmas Gifts' is your most important keyword – use it. A lot!
On the sixth day of Christmas my true love gave to me – a festive Christmas blogpost!
Is there anything better than a good holiday blog post? 10 best Christmas Destinations, How to make a pumpkin pie?, A list of 100 top Christmas gifts. Yep we are so easily hooked!
Seasonal blog posts are fun to produce and your audiences will love them. Add SEO optimised parameters and you've got targeted traffic visiting important blog posts and in time buying into your brand and its products.
If you are late to the show this year and need to put up something quick – A little trick I like to use is to re-work old blog posts that have seen good results in the past. If this posts already had a festive theme and URL this is an even more effective strategy.
Something extra for your stocking: "Know what your customers want most and what your company does best. Focus on where those two meet." this quote by Marketer Kevin Stirtz, is where I start looking for blog-inspiration.
On the seventh day of Christmas my true love gave to me – inbound marketing!
 'Maybe Christmas, he thought, doesn't come from a store. Maybe Christmas, he thought, is a little bit more.' Dr Suess. Want to go the extra mile with your content marketing strategy? Embark on an inbound marketing journey. You will never look back.
What is inbound Marketing, you ask? In the lyrical words of Dr. Suess, it is that 'little bit more' which makes your brand stand out to your audiences.
How does it work? It's pretty simple really.
Understand your customers – the buyer persona's will help.
Provide helpful content that really assists them in reaching their goals.
Be there to support them through the process.
Inbound marketing shows us that at the end of the day 'human to human' marketing works best. And we believe.
Something extra for your stocking: The biggest inbound marketing tip is simple. Stop selling. Tell a story. Make it honest, compelling and true to your audiences. Be relevant.
On the eighth day of Christmas my true love gave to me – stellar social media marketing!
 "Google only loves you when everyone else loves you first." Wendy Plersall
I love this quote! It so neatly sums up Google's algorithm whilst simultaneously taking us back to every high school movie we've ever seen. Google is only interested if you are the coolest kid on the block, and who says cool better than social?
Whilst search provides answers for targeted search, with 2.3 billion active users in 2016 the importance of social has grown significantly. So much so, that potential customers expect you to be visible on social networks.
A well integrated SEO campaign, which is embedded within all your social marketing campaigns can really help boost rankings during peak search activity over Christmas.
Something extra for your stocking: Social media provides a powerful platform for data collection. You can record an array of demographic and interest based information, which can be used to further optimise existing campaigns.
On the ninth day of Christmas my true love gave to me – Unconditional Brand loyalty
'Relationships are built on trust. Trust drives revenue' Andrew Davis.
As we edge nearer 2017, the biggest take away for me is that while businesses are slow to adapt to the new digital marketing landscape. Consumers are not.
Millenials are now spending more than ever before. In Australia 54% of millennial are more likely to make purchases off mobile devices and tablets and 75% will abandon a purchase due to slow or buggy mobile sites.
The digital medium has reached a level of sophistication that must be observed by e-commerce retailers. Brands that work, get one thing right. They create a culture that speaks the same language to audiences, across every medium. In 2017, this narrative should include a seamless digital experience.
Are your digital marketing efforts authentic to your brand?
Something extra for your stocking: Adding live chat is a really simple way to create soft conversions and start a conversation with site visitors, building a friendly rapport with could-be customers is a great way to introduce your brand and start fostering loyalty.
If Christmas is a particularly busy time of year for your e-commerce business, these e-commerce SEO tips might just help you make your way to the top of the most important list of all –  The Search Engine Results Page.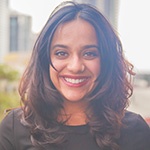 'Shayya Sitaraman
SEO Specialist & Content Strategist
Author Bio: 'Shayya Sitaraman is the SEO specialist and Content Strategist for Melbourne based digital marketing agency, BizWisdom. 'Shayya loves nothing more than bringing exceptional brands and their stories to the life in the digital word. 'Shayya is an analyst, strategist and editor, but first and foremost she is a storyteller whose passion is lived through delivering results for her clients – alongside staggering returns on investment. An Australian Masters Graduate in corporate communications and crisis management, 'Shayya contributes regularly to BizWisdom's and other digital media industry blogs.
latest articles