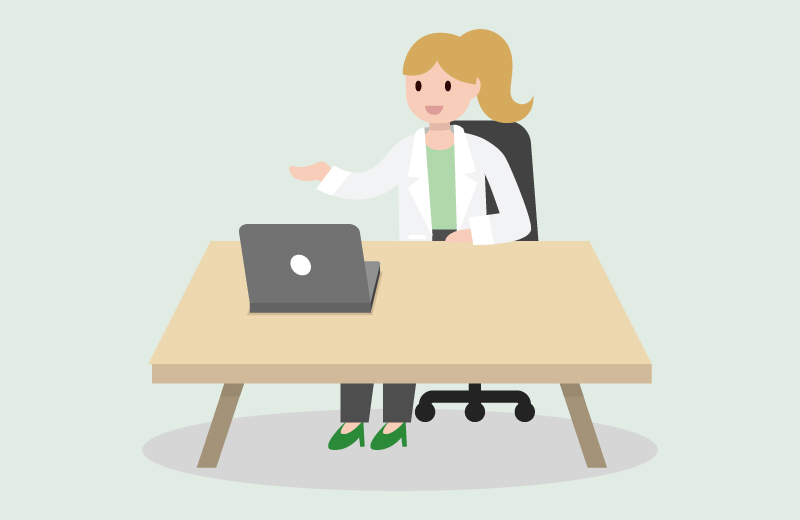 The Best Marketing Tools & Tech for Health & Beauty Clinics
5

min read
The health and beauty industry is dynamic and competitive. The skincare market alone was valued at $1.3 billion in 2021 and is expected to grow at a compound annual growth rate of more than 3% by 2026. This means that for your clinic to succeed in the field, you should have the right marketing tools and technology. They serve as the backbone of effective marketing strategies, enabling you to get more bookings, reduce no-shows and cancellations, reach new clients and more.
But the digital age has brought about a plethora of these tools and technologies, each with its unique capabilities and benefits. So which one do you choose?
This is where our expertise comes in. After being in the advertising field for more than a decade, we have identified what works best for cosmetic clinics.
Below are our top tools for health and beauty clinics.
Vital Tools and Tech for Cosmetic Clinics
A beautiful, visually stunning website
When you want to learn more about a product, service or brand, chances are your first instinct is to look it up online. You ask for help from your favourite search engine, check social media and look for reviews. It may not be in this order, but the point is that a company's website is one of the first points of contact between you and the business.
This is why a visually appealing website is crucial for your cosmetic clinic. It's your chance to make a solid first impression, showcase your unique offerings, and establish your brand online.
Think about it: How often have you closed a browser tab because it didn't entice you enough or the photos looked sketchy? In an industry like health and beauty, where aesthetics and trust are paramount, a visually stunning and professional website isn't just a nice-to-have—it's a must.
When potential customers land on your website, they're not just looking for information; they're also looking for a sense of what your brand is about, the quality of your services, and whether they can trust you with their health and beauty needs. A well-designed, visually appealing website can convey all of this and more.
BizWisdom recommended tools: WordPress and Shopify
WordPress is an easy-to-use and versatile platform that offers thousands of themes and plugins, giving you the freedom to design a website that truly reflects your brand. It's also great for SEO, which can help your website rank higher in search engine results, increasing your visibility online.
On the other hand, Shopify is an excellent choice to sell products directly from your website. Shopify is an e-commerce platform that allows you to easily set up an online store. It offers a range of templates, secure payment options, and inventory management features, making it a one-stop shop for your e-commerce needs.
Custom landing pages for paid ads
The journey from click to conversion can be an intricate one and custom landing pages play a pivotal role. We strongly recommend them because they provide:
Enhanced conversion opportunities. In fact, if designed correctly, you can increase your chances of conversion by up to 68%.
Focused messaging. A page tailored to your target group is a better opportunity to present an offer or message that resonates with them deeply and entices them to book an appointment or take advantage of an offer.
Strong relevance to the ad. Relevance is truly key. A generic landing page might provide broad information, but it might not address the specific interests of a visitor who clicked on a particular ad.
Opportunities for data-driven decisions. By testing and analysing which landing page designs, messages, or offers are generating the most conversions, clinics can refine their strategies, ensuring optimal results.
In summary, for cosmetic clinics looking to maximise the return on their paid ad investments, custom landing pages are not just a good-to-have; they're a necessity. By offering tailored, relevant, and tested content, clinics can ensure that every click has the best chance of becoming a valuable new client.
These tools are all designed to optimise online presence, offering tools for creating, testing, and improving web pages. They all provide A/B testing capabilities, extensive customisation options, and user-friendly interfaces and visual editors.
Easy-to-use booking software
Think of your booking system as the digital receptionist of your health and beauty clinic. Just like a receptionist, it should be friendly, efficient and capable of handling multiple tasks smoothly. If a client walks into your clinic and encounters a receptionist who is confusing or difficult to communicate with, they might walk right out. The same principle applies to your online booking system.
Besides facilitating appointments, you can also use booking software to send appointment reminders, reducing no-shows and ensuring that your clients are well-informed about their upcoming appointments, just like a receptionist would.
BizWisdom recommended tools: Timely
Timely is a popular booking system in the health and beauty industry, known for its user-friendly interface and efficient features. It's not just easy for your clients to use but also simplifies managing appointments on your end. Plus, since it's such a popular choice, many of your clients will likely be familiar with it, further enhancing their user experience.
Messaging Platform
A great messaging platform is also vital for your cosmetic clinic. Not only is it a great way to text reminders to reduce the number of dreaded no-shows, you can quickly get in touch about upcoming specials or new treatments available.
Advantages of using an integrated SMS messaging platform for your clinic include:
Immediate Communication
Unlike traditional methods, messaging platforms offer instant connectivity. Whether it's a reminder for an upcoming appointment or a flash deal announcement, messages ensure that clients receive information promptly, reducing the chances of missed appointments or overlooked promotions.
Users Prefer Them Over Contact Forms
The modern consumer values convenience and immediacy. While contact forms have their place, they can often feel impersonal and slow. Messaging platforms, on the other hand, offer a more direct and personal touch, fostering a sense of connection between the clinic and its clients.
Enhanced Client Experience Overall
A quick response can enhance the client's overall experience. Whether they have a query, concern, or need post-procedure guidance, being able to reach out and receive a swift reply can significantly boost client satisfaction and trust in the clinic.
Versatility in Communication
Beyond reminders and deals, messaging platforms can be used for a range of communications, from post-treatment care instructions to answering frequently asked questions or even gathering feedback.
To top it all off, your clients love SMS communications (just don't spam them!).
These platforms allow you to send text messages directly to your clients, manage customer interactions, and even run SMS marketing campaigns.
EDM platform
Did you know that 59% of respondents say marketing emails have influenced their purchase decisions? Or that 50% of people purchase marketing emails at least once per month? We could go on, but these statistics alone already highlight the power of email marketing and the potential it holds for your health and beauty clinic.
An Email Direct Marketing (EDM) platform is a tool that can help you tap into this potential. It allows you to set up email sequences, send promotions, and maintain regular contact with your clients. This is particularly helpful if you'd like to capture their attention through visuals or if you're sending them a message longer than 160 characters.
These platforms offer a range of features, including customisable templates, audience segmentation, performance tracking, and email automation, helping you to create effective email marketing campaigns.
Ready for your journey towards improved client engagement and increased business growth? Contact BizWisdom today to discuss the best marketing tools and strategies for your cosmetic clinic.
latest articles