Top TV Shows About Marketing [Updated for 2022]
7

min read
Being a marketer is an interesting role. We are the glue that binds all of a brands Advertising, Public Relations, Communications, Customer Service and Brand Image. With so many responsibilities and juggling acts required it's nice to be able to just come home and veg out on the couch and switch off (by switching on) to some truly entertaining television.
Whether you watch your TV via fee-to-air programming, Foxtel, Stan, Prime, Netflix, Apple+, Paramount+, Binge or the seemingly endless number of other streaming platforms, here is a list of shows that are perfect for marketers to get involved with.
Mad Men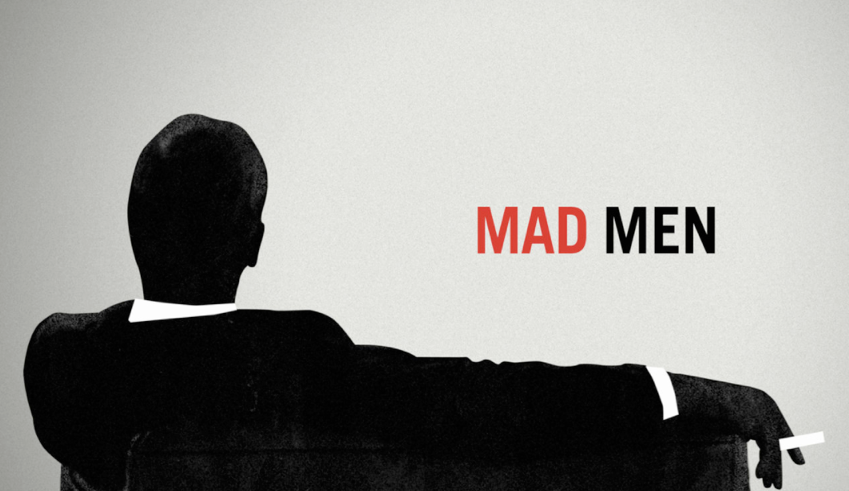 The Premise
Set in New York in the 1960's this is the story of Don Draper, an advertising Creative Director at Sterling Cooper one of New York's most prominent ad agencies.The on-going storylines are mainly centered around the implementation of engaging advertising campaigns but also delves deeply into Mr Drapers' relationships with his friends, work colleagues and family.
Why You Should Watch
This is as good as it's going to get for advertising and marketing types. There are some great shows on this list, but nothing comes close to Mad Men for pure immersion into ad land and as dramatic and exaggerated as it may be, this is probably as authentic as it gets. This is the quintessential must-watch for any marketing/advertising professional.
CAUTION: If you're a reformed smoker you may be enticed to take up the habit again after watching this show as there's pretty much a cigarette smoker in every scene. If you're not, you may even suffer the consequences of second-hand smoke through the screen.
It's kinda like…
Entourage meets Newsroom
Gruen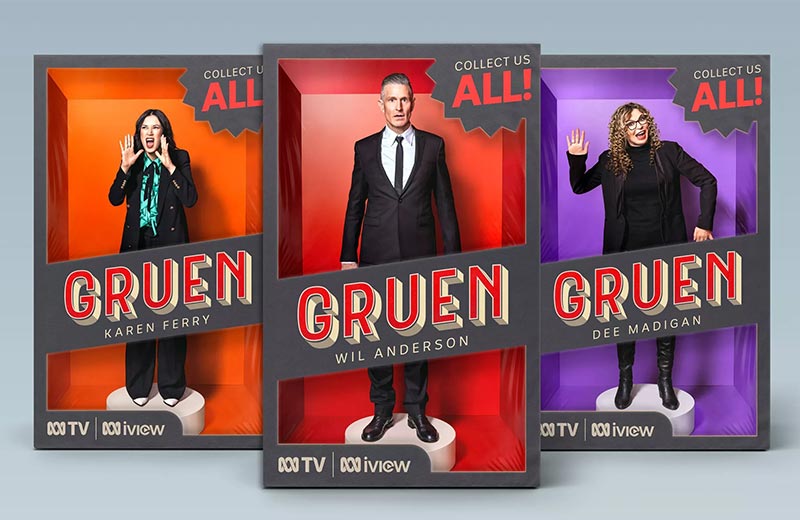 The Premise
Panel show from the Australian Broadcast Corporation (ABC) featuring comedian Will Anderson and a panel of guests from Australian Advertising Agencies discussing the concepts and tactics behind current television commercials.
Why You Should Watch
At times hilarious and often insightful discussion into how ads work and why.
It's Kinda Like…
The daily show for marketing / advertising
Happyish

The Premise
A bored advertising executive played by Steve Coogan questions his entire existence after a lifetime spent in ad land is turned on its head by a new generation of Gen Y ad execs.
Why You Should Watch
Dripping in sarcasm, no one is safe in a show that highlights the absurdity of advertising whilst taking pot shots at people of all generations. Highly watchable.
It's Kinda Like…

The Office meets MadMen
Emily in Paris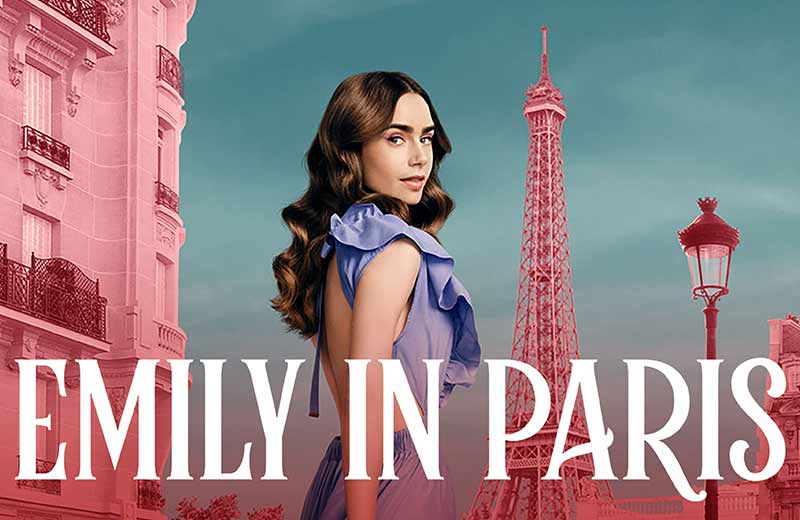 The Premise
Emily in Paris is centred around Emily who lands a job in Paris in some sort of advertising agency. Exactly what type of advertising agency it is, however, is a little hard to put your finger on. At times it's a PR agency, others a creative agency and yet at others it seems more like a marketing consultancy.
Why You Should Watch
This is no Mad Men, and for much of the show, advertising takes a back seat to the high drama of the show's main character, Emily, as she tries to make it in a foreign country. But advertising certainly features and the show itself has a lot of redeeming features. Not least of which is the fashion and sets. Anyone who enjoyed designer handbag spotting in shows like Sex and the City or the Marvelous Mrs Masel will certainly enjoy this.
It's Kinda Like…
Sex and the City in an ad agency.
Silicon Valley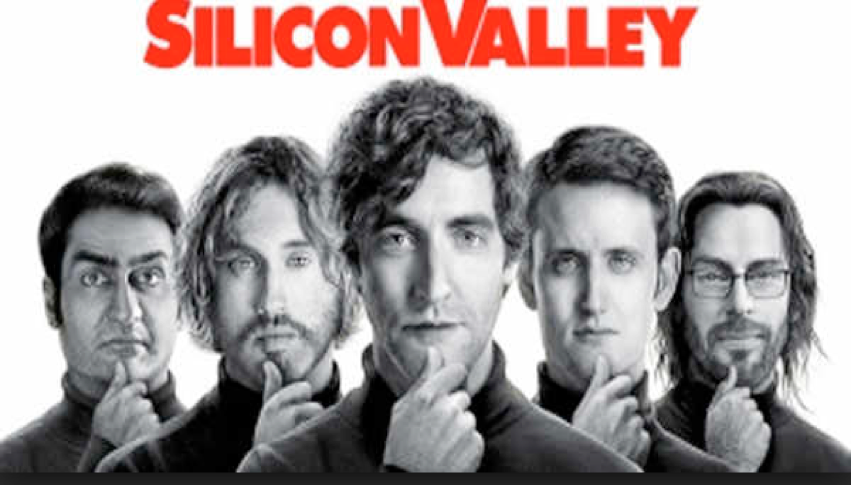 The Premise
A group of tech-nerdy friends create a piece of technology that is the envy of all of the other competitors in their space, including a Google-like fictional counterpart named Houli.
They soon learn all about the cutthroat world of being first to market with the desired product in the world's foremost tech-hub, Silicon Valley.
Why You Should Watch
The cast is amazing. The on-screen chemistry is awesome and the dry one-liners delivered with deadpan expressions are priceless. The script writing is first class and you will literally Laugh-Out-Loud.
It's kinda like…
Arrested Development meets Shark Tank
How to Make it In America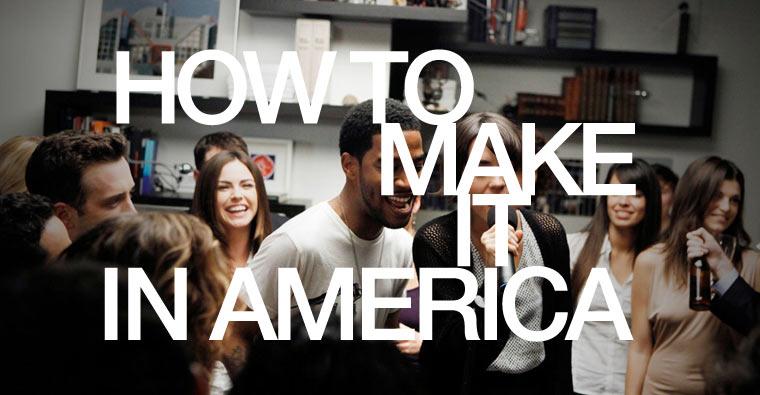 The Premise
From the makers of Entourage, How to Make it in America was originally pitched as Entourage New York and stylistically this comparison is certainly an accurate one. However, from a story perspective, it is very different. How to Make it in America is centred around the lives of Ben Epstein (Bryan Greenberg) and his friend Cam Calderon (Victor Rasuk) as they struggle to launch a fashion label in New York City's bustling street fashion scene.
Why You Should Watch
How to Make it in America is an edgy, well-produced, but short lived drama from the team behind the Entourage.
It's Kinda Like…
Well the entourage obviously, but let's go with Entourage meets Girlboss
Advertising Genius Lee Tae-baek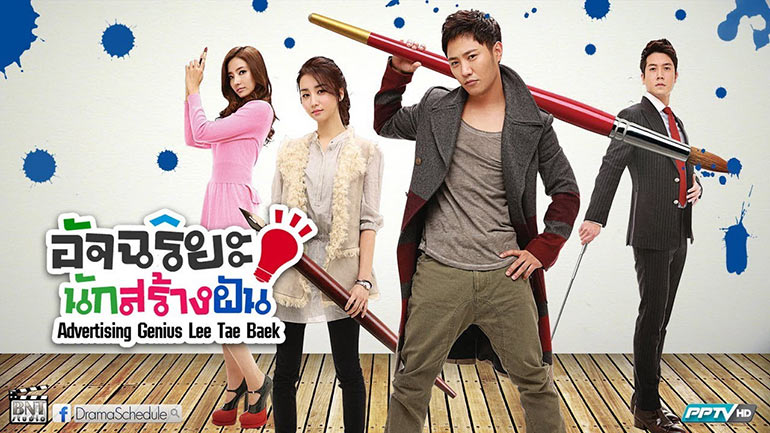 The Premise
South Korean drama following the life of Lee Tae-baek as he climbs the ladder of the competitive advertising world. The show is said to be based on the life of advertising designer and social activist Jeseok Yi (a.k.a. Jeski), author of the book Ad Genius Lee Je-seok. I personally haven't come across Jeski myself, but anyone who pens an autobiography with the word genius in the title probably deserves their own TV show.
Why You Should Watch
Compelling international drama set firmly inside ad land.

It's Kinda Like…

Korean Madmen meets Korean Silicon Valley?
The Crazy Ones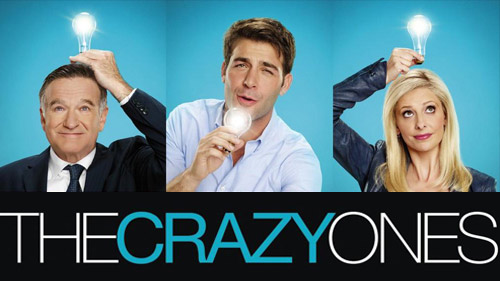 The Premise
This 2014 sitcom only lasted a single season and was the final role from comedian Robin Williams before his tragic death. Created by David E Kelley of Boston Legal, Alley McBeal and The Practice fame (amongst many others), the show is centered around the life of an advertising executive, Simon Roberts, played by Robin Williams. The show is said to be loosely based on the life of John R Montgomery who was an Advertising Executive at mega agency Leo Burnett in Chicago.
Why You Should Watch
It's about advertising and marketing and it features Robin Williams. It won't be everyone's cup of tea however and Robin Williams does tend to 'ham it up' a bit, which can detract from the show. David E Kelley himself was said to be quite critical of the show, so don't expect MadMen. That said it is a bit of light hearted marketing related fun.
It's Kinda Like…
Happyish meets Two and Half Men
Halt and Catch Fire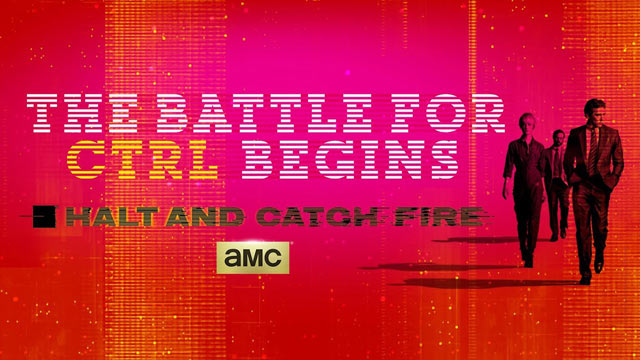 The Premise
Not strictly speaking anything to do with marketing or advertising, but makes it onto this list for two reasons. 1. It's aired on AMC (the network behind MadMen) and should immediately appeal to anyone who loved that series. And 2. it follows the personal computer revolution from the early 1980's into the early years of the internet, a period that undoubtedly led to today's modern marketing and digital advertising world.
Why You Should Watch
Gripping period drama with exceptional production values and an amazing script. Should appeal to anyone who has worked in the development or digital side of marketing and advertising.
It's Kinda Like…

MadMen set in Silicon Valley (although it's actually set in Texas.)
Betas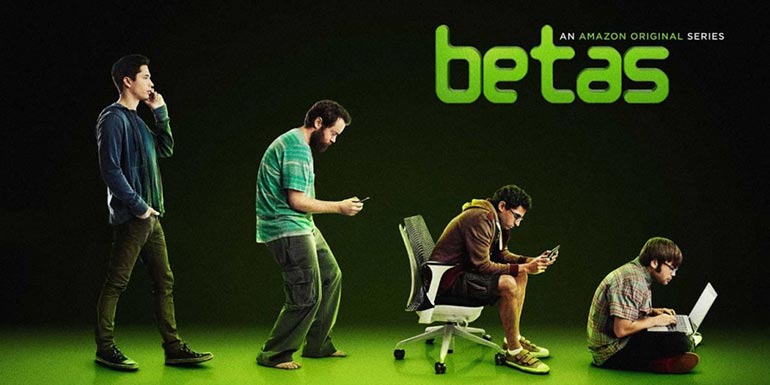 The Premise
A group of young entrepreneurs endeavour to create and launch an online dating app in the competitive world of the Silicon Valley start up. Sadly, this television series, produced by Amazon Studios was cancelled after the first series, so be warned if you start watching this show there is every chance you will get hooked, only to be left disappointed.
But that said the series is well worth watching, it is extremely similar to Silicon Valley although in many ways it is arguably superior to the HBO dramedy.
Why You Should Watch
If you've been binging on Silicon Valley and need to fill the void while awaiting the next season. This is the show.
It's Kinda Like…
Silicon Valley
House of Lies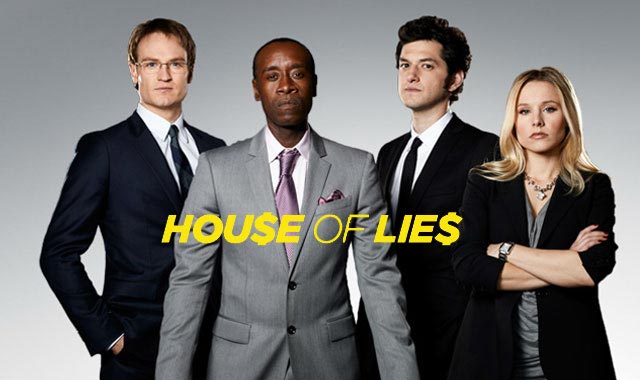 The Premise
Don Cheadle and Kristen Bell lead a group of shallow, manipulative management consultants with a flimsy ethical compass as they generally cheat their clients. This is another show that technically isn't set in the world of marketing and advertising, but should appeal to anyone who has enjoyed any of the other shows on this list. It could just as easily be set in a shady marketing consultancy.
Why You Should Watch
Don Cheadle and Kristen Bell do a lot of the heavy lifting in this show as the writing is no where near the level of something like MadMen or Halt and Catch Fire. But as a guilty pleasure type show that you can binge distractedly as you check your emails it fills a niche.
It's Kinda Like…
A cheesy version of MadMen
Girl Boss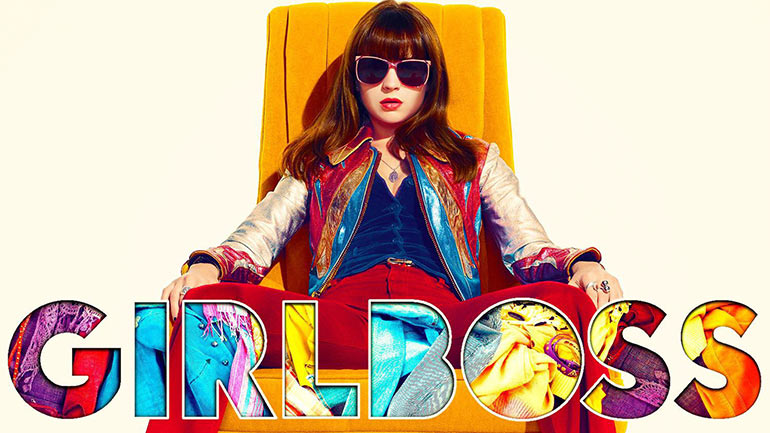 The Premise
Girlboss is a dramatised account of the life of entrepreneur Sophia Amoruso who grew a fashion empire (albeit one which eventually went bankrupt) by selling vintage clothes on Ebay. The show follows Amoruso from her humble beginnings raiding the closets of deceased estates to her rise to become the "fastest growing retailer" in 2012.
Why You Should Watch
It's a fascinating true story which many will find compelling, even if the script writing is somewhat shallow.
It's Kinda Like…

Entourage meets New Girl
The Pitch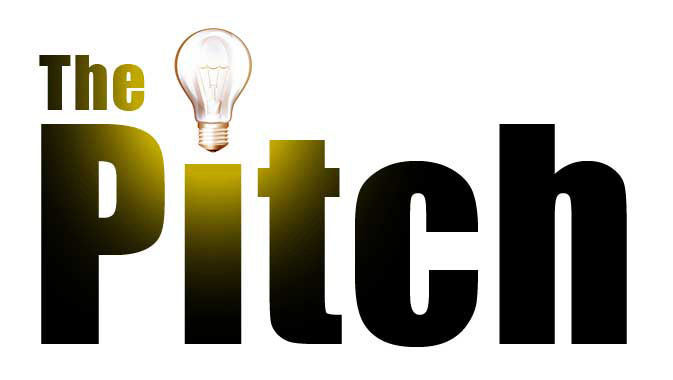 The Premise
The pitch is an unscripted, reality tv series from the network that brought us MadMen, AMC. The show is a candid behind the scenes look at the pitch process of major advertising agencies. Each week two ad agencies are pitted against each other, with only 1 week to prepare to pitch for big accounts. So exactly like real life in other words.
Why You Should Watch
If you live and work in agency land, then you will recognise the fly by the seat of your pants, adrenaline fuelled rush of agencies preparing their pitch. If you work on the other side of the client agency relationship, then you may have wondered what happens behind the scenes when you hang up the phone with your agency. Either way it's compelling viewing.
It's Kinda Like…
The Apprentice meets The Gruen Transfer
Some Honorable TV Viewing Mentions
These shows aren't necessarily relevant to the marketer in you, unless you want to just blow off a bit of steam by laughing, crying, or living vicariously through others but they are some amazingly good shows you should check out.
VEEP
Julia-Louis Dreyfuss as the POTUS. Think Seinfeld meets the West Wing
SUITS
Surely there can't be too many people who have somehow missed this, what with the royal wedding and all. But if you're feeling like revisiting this classic, you can always unwind with the unofficial Suits drinking game. Just take a shot every-time they say "god damn". I dare you.
PLANET OF THE APPS
Apple's first foray into reality television. Contestants have to pitch their app in the time it takes to ride an elevator. hmmm.
Editors Note: This article was originally published on December 15 2016 and has been updated and revamped for accuracy and comprehensiveness 
latest articles