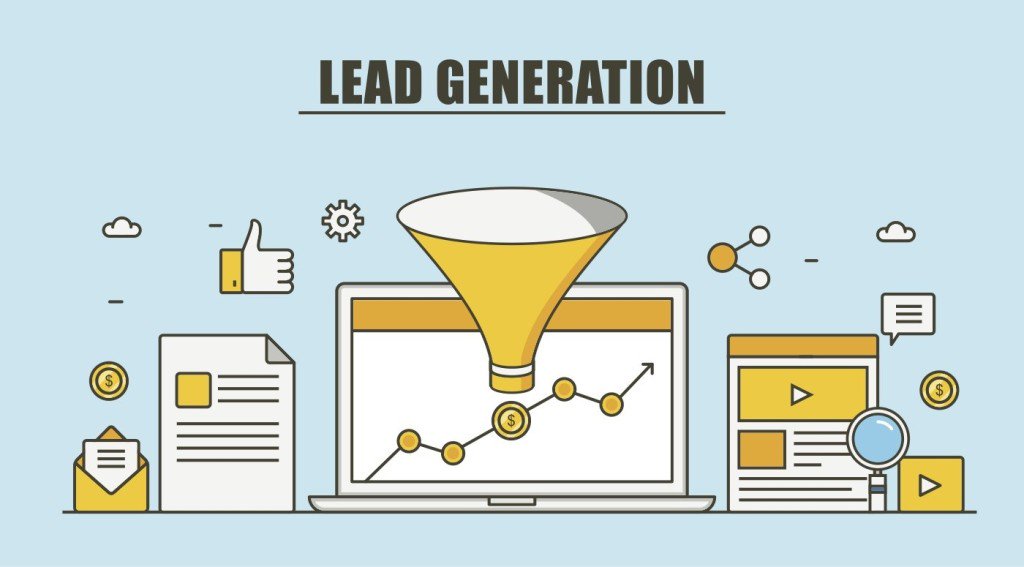 5 Never Fail Blog Formats That Bring in the Leads
4

min read
So you've started blogging and are now getting more traffic to your website and that's not surprising.  According to HubSpot's recent Benchmark report, companies that blog 6-8 times per month double their lead volume. This proves that blogging is a highly effective channel for lead generation.
Other than native advertising, blogging is the primary avenue through which B2B and B2C marketers generate leads and those who do it well generate 67% more leads per month than those who don't blog.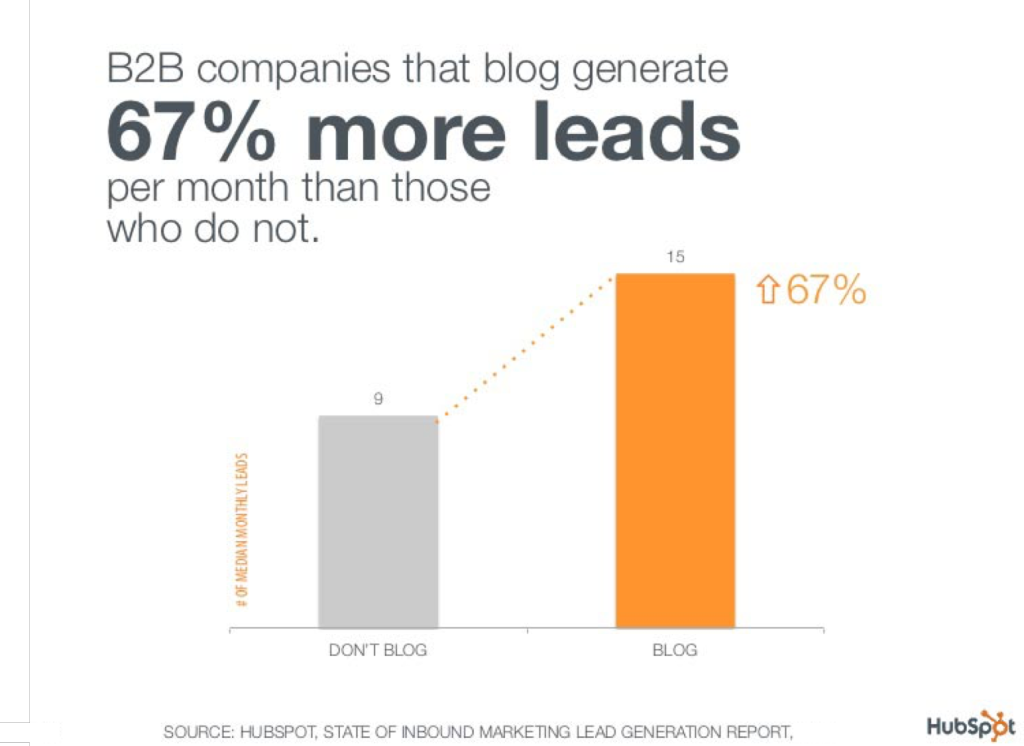 See below for some ideas that you can consider when deciding what blog formats to choose. These are designed  to bring your blog to life and help turn your website into a lead generating machine.
Content Type #1 – Video
A short 60 second video can replaced the need for 1.8 million words. Just imagine how much information you can covey about your business, products or services with video. Audiences these days prefer to watch video than read lengthy articles on websites and a good explainer video communicates a message in a succinct and memorable way. Done well, a video can be extraordinarily persuasive, more entertaining and instil a sense of connection and trust in your audience, which is quite hard to achieve online.
Here's an example of a recent explainer video we created at BizWisdom, that showcases the importance of video advertising.  Our audience loves this, as it's educational and interactive. It's also a tool they can use to present internally to educate their colleagues and gain organisational buy-in and support.  Whether you are a B2C or B2B marketer video content will give your business the winning edge it has been looking for.
Content type #2: Guides
Think of a guide or eBook as a blog post on steroids! It's a detailed and fairly long piece of content that answers a specific pain point that your audience has.  Or, covers topics they are interested in. It goes beyond the length, style, and approach of an ordinary blog post and is valuable.
Given their value, guides can be a helpful bait for harvesting email addresses.  At BizWisdom our guides are the most popular types of lead generating content that we've created and we keep them visual and practical so that our audience finds them useful.
Have a look at our recent eBook guide 30 Greatest Lead generation Tips, Tricks & Ideas, and you'll discover that it has more visual flair and is much longer than our standard blog articles. Our guides alone can generate up to 5 Marketing Qualified Leads per day.  When creating your guide ensure that you keep your audience at the forefront and remember your guide needs to be perceived as valuable to them.
Do you want to know how to apply these principles and more to generate more leads from your online marketing? Learn with our ebook "The 30 Greatest Lead Generation Tips, Tricks & Ideas!"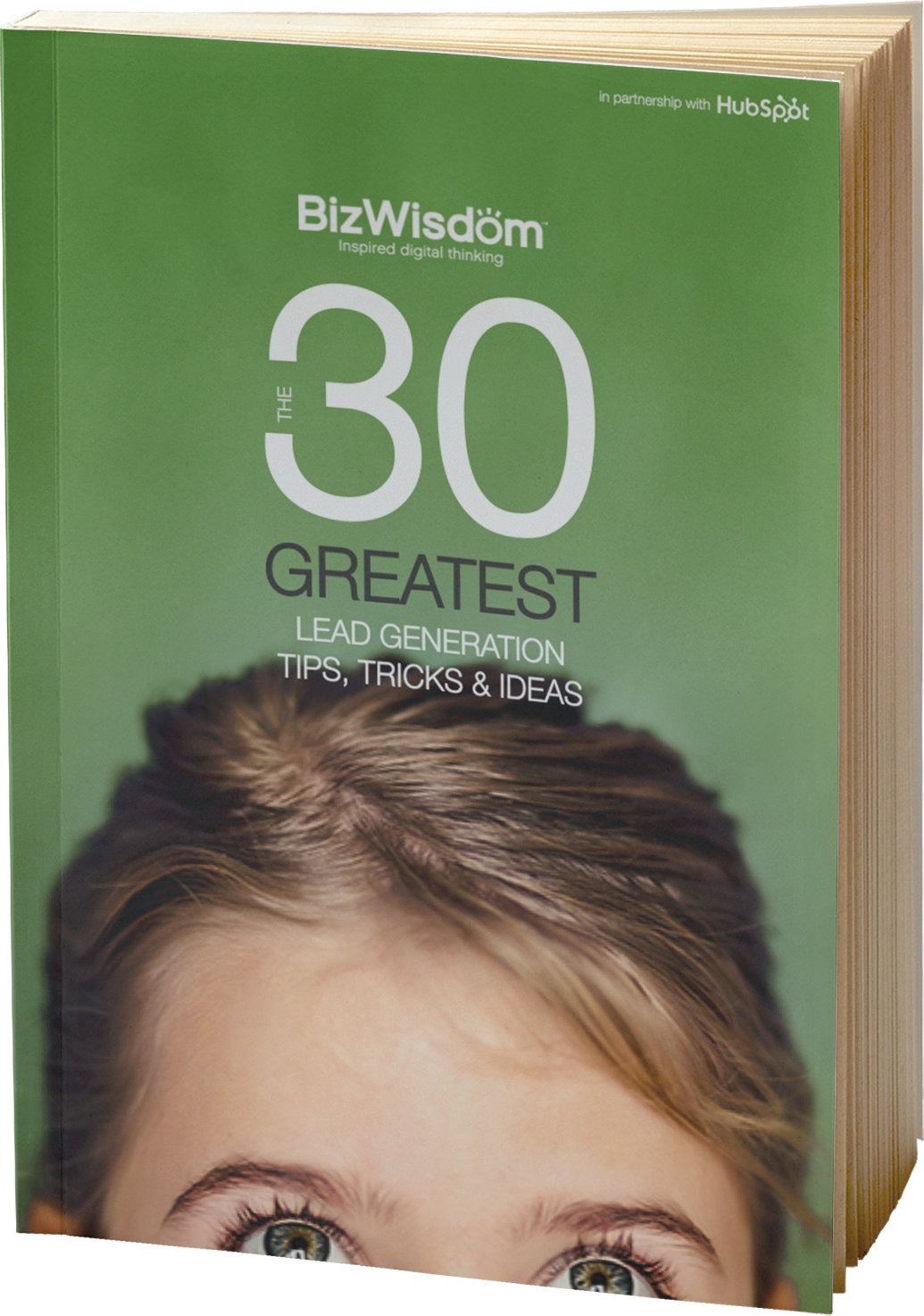 Content type #3: Book reviews
Who doesn't love a good book review and this kind of blog content is really simple to create. A book review is a simple discussion of a book plus your view on it. You can recommend good reads, critique not so great ones and share the value that you gained from each. Book reviews are great because they help to position you not only as a book worm, but as a thought leader.
Check out one of our recent book reviews for ideas of how to create yours.
Content type #4: How-to
The "how to" blog post is one of the most popular types of content, especially amongst digital marketers.  "How to" articles have awesome SEO worth and long tail search potential, due to popular long tail query introductions: "How to…" and "How do I…?"
The model to creating how to blog posts is really simple.  First identify a problem that your target audience has, then come up with a solution. And to really make your "how to" blog useful, discuss each step of the solution in detail and use lots of imagery to visually demonstrate "how to".
Consistently creating and posting "how to" articles will position your organisation as a thought leader and valuable resource for your audience.  Here's a great example of a "how to" blog article, that you might want to draw some inspiration from;  How To Create Landing Pages That Convert.
At BizWisdom we are happy to offer our audience free "how to" advice on the areas of digital marketing that we specialise in.  As more often than not,  it's us,  they turn to when in need of help to actually "do". Making this kind of blog format one of the most successful when it comes to nurturing our audience through our sales funnel.
Content type #5: Case Study
A case study explains what your product or service is and how it has helped a client or customer of yours. When done well, a case study is written in a way that doesn't come across as pure marketing hype or a hard sell. The case study basically says, "here's what we do, here's how we do it and while we're at it, check out the awesome results we get."
Make your case study a story. At BizWisdom, we are in the process of experimenting with blog titles for this content type, our thinking is that, "case study" can sound quite dry. A good case study is really an inspiring "success story", so you might want to rename your case studies to that and ensure the story lives up to it.
At Bizwisdom, after experiencing impressive lead generation from our case studies, we have recently made it a priority to roll out at least 1 success story a quarter.  Our success stories instil confidence in our audience and promote real tangible results i.e. the proof that our audience and prospects want to see before becoming customers.
Download your free eBook: 30 Greatest Lead generation Tips, Tricks & Ideas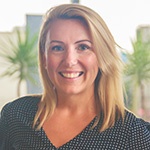 Anastasia Lambadaridis – Heggie
Marketing Communications Manager
Author Bio: Anastasia Lambadaridis-Heggie is the Marketing Communications Manager at Melbourne based digital marketing agency BizWisdom. Anastasia is passionate about creating unique brand experiences and gold standard campaigns that drive behavioral change and ROI. In this fast paced digital age, Anastasia aims to add back the 'human touch' in our interactions and connections.  Anastasia holds a Bachelor of Commerce and Applied Science, and innately understands social norms and emotional triggers that drive and impact consumer behavior.  Anastasia also runs Melbourne's ecofriendly beauty brand, save our skin and uses these natural products as a vehicle to promote social change and healthy living.
latest articles