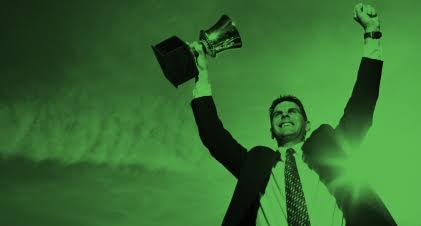 Trade Period is on! Transform your Business Today with these Winning Digital Marketing Mega Trades
3

min read
Time to Make Some Trades
With the AFL football season concluding and the NAB AFL trade period well underway, we at BizWisdom thought we would get into the spirit of it all and suggest some marketing department trades which your team should be making this year.
Follow these tips to shed dead weight, bring in star performers and set up your organisation for the ultimate success in 2017.
Trade Yellow Pages for Google Adwords
This is a nice softy to get your teams's trade activity off to a good start and if you haven't already made this trade years ago, now is the time. I get it, it's scary, Yellow Pages was a club stalwart, low maintenance, hard working and just got the job done week in week out. But sadly, this old timer stopped being relevant almost a decade ago and it's holding your team back.
To their credit of course, the YP crew have done their best to adapt to the new, game style. They've shed some kilos – literally – and made every attempt to transition their legacy directory customers across to something at least reminiscent of the modern game. But the reality is, there are dozens, if not hundreds of better ways to spend your marketing dollars. Not least of which being Google Adwords, which would seem the obvious like for like. Make the trade.
Trade Mail Chimp for Hubspot
This is a tougher one, your email marketing campaign is no longer the star of the team, but it's a solid performer, dependable, and while it doesn't accumulate the possessions (read open rates) it once did, it's still your go to player when the the going gets tough.  But Premiership sides aren't afraid to make the hard calls and it's time trade out your trusty email blast for bonafide midfield weapon and that weapon of course is marketing automation.
So ditch Mail Chimp and trade in Hubspot (or something just like it) and start speaking to your audience in powerful new ways.
Trade a % of your TV media budget for Pre-Roll Video Ads
If TV advertising is your full forward, then view this trade as moving on your third string forward option for a promising small, who just might prove to be the next Eddie Betts!
Amidst all the hype that traditional media is dead, those lucky enough to have a budget to support television spends know full well that whilst television might not command the audience it once did, there's still no better way to reach a mass audience at scale. But even your champion full forward needs a good crumber at their feet, so take a percentage of your tv budget and put it into digital video today, you'll see instant reward.
Trade website direct buys for programmatic display
You had room in your salary cap (read marketing budget), so you took a punt on some digital banner space in that big publication. You heard all the buzz words, premium inventory, guaranteed impressions and that friendly chap locked in a great cost per thousand impressions (CPM) rate to seal the deal. But the time has come to make the call which – if your honest – you knew all along was coming. This legacy trade was a dud, it never delivered on the promise and now it's clogging your list.
Make the cut now and trade out your lacklustre direct buy, for smart, audience based programmatic display advertising.
Trade Facebook Boosted Posts for Facebook Custom Audiences (and a host of others)
You've been making do with Facebook boosted posts ever since Facebook implemented an impenetrable zone defence on your social marketing efforts. But now is the time to trade out this role player for some serious social advertising.
Start with Facebook Custom Audiences, but don't stop there. Bring in some Retargeting, add some look-a-like audiences and activate Instagram while your'e at it. This mega trade will get your social media firing in ways you never thought possible, this might just be the surprise trade that propels your organisation into serious premiership threat status.
Get it done.

Sam McEwin
Director BizWisdom
Author Bio: Sam McEwin is the founder and CEO of Melbourne based digital media agency BizWisdom.  Sam enjoys sharing his passion for data driven digital marketing with businesses who love what they do and who are looking to grow their business online.  Sam loves nothing more than nurturing client relationships and transforming ideas, no matter how big or small, into success stories.  Sam is a regular contributor to BizWisdoms' blog and guest speaker at digital media industry events and workshops.
latest articles